by Sarah Marine and Joe Lisberg

On a rainy Friday night, a jump and a skip from the shores of the Great Lake Michigan, two frazzled booksellers made a decision.

As young Americans, healthily staying abreast of all things election-related, these two took back the former semblance of their universes and, once again, put books first. Henceforth, this list was compiled as an offering of suggested titles to quell anxiety, restlessness and exposure to dangerously high levels of election politics. Enjoy.



1. Baron in the Trees by Italo Calvino
Get on up there guys. Leave it all behind, all those media blogs, news tickers and soundbites. It's so quiet up there...breezy and quiet. Ahhhh.



2. The poetry of Richard Brautigan
How peaceful it is to think of cybernetic forests where the beasts of the wood co-mingle so graciously with the whirring computers.

3. The Odyssey by Homer
A tale of old for media escapees of all ages.



4. Daredevil by Marvel Comics (Frank Miller, Ed Brubaker, etc.)
Abandon the glowing box and join the horned hero of Hell's Kitchen as he metes out a little street justice; clobberin' thugs and gangsters like only a blind super-hero lawyer can. Check it out, I dare ya.

5. Street of Crocodiles by Bruno Schulz
Crooked streets, mysterious shops populated by chimerical relatives: a bright departure from your everyday shuffle from Politico to The Page and beyond. It's different. It's like being on just the right drugs. Don't do drugs.

6. Willful Creatures by Aimee Bender
Oh, my. This is the cure. Go on a bender. Don't go on a bender. Get bent. Wait. Oh, my.

7. Duino Elegies by Rainer Maria Rilke
Rilke tackles the issues head-on with this prolific volume- fig trees, nosing beasts, terrific angels, uncaring ponds. He's on top of it, guys...all for you.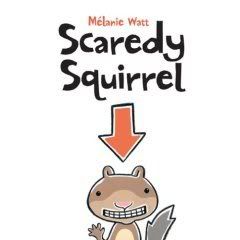 8. Scaredy Squirrel by Melanie Watt
What are you afraid of? Nuclear stockpiles? Dictators gone nuts with power? Partisan bullies? If so, Scaredy Squirrel will bring you back to what remains at the real core of terror- killer bees, green Martians, tarantulas, poison ivy, germs and toothy, hungry sharks.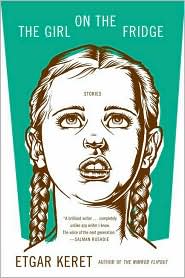 9. Girl on the Fridge by Etgar Keret
I want to say something here about Keret being Israeli and how the news is always reporting on the conflicts there, you know, connect it in some way, but really I don't know how to be smart about it AND funny...like Keret.



10. Things I like About America by Poe Ballantine
The fact that Poe Ballantine is this middle-aged guy living in Nebraska just kills me. Furthermore, the thing about the things he likes about America is that they're really not things you attribute "like" to- they just are- they're meals and conversations and bus rides and paying rent...important things to think about besides projected electoral counts.